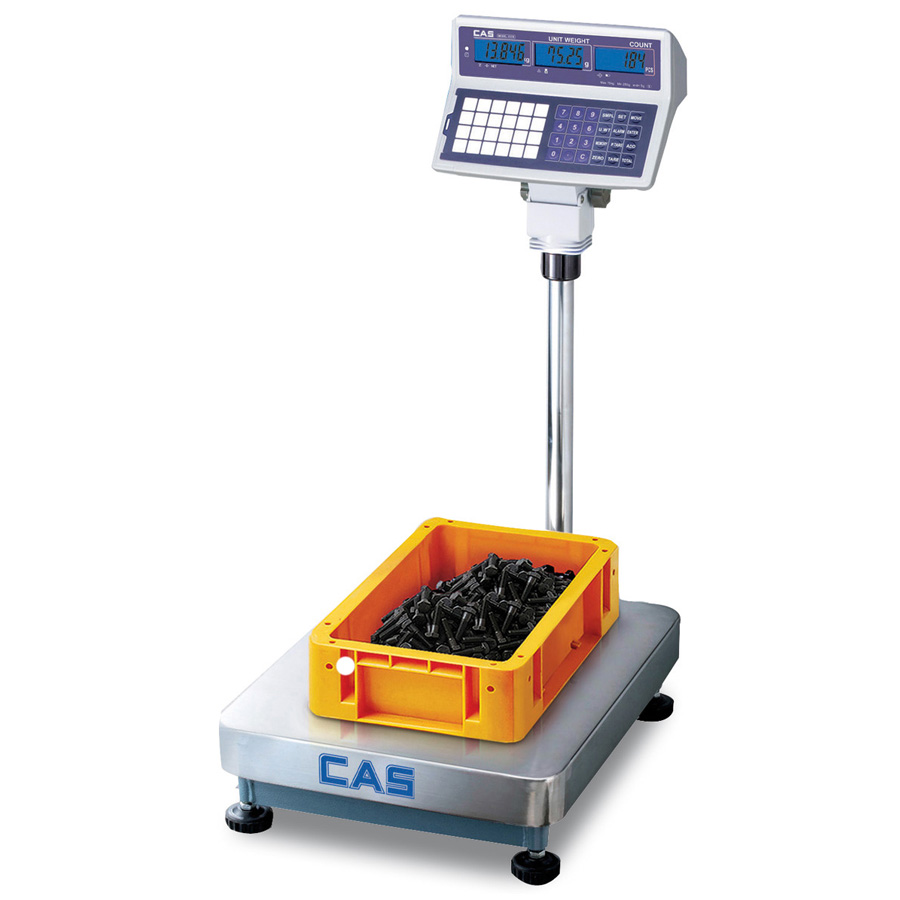 Társaságunk a Japán AND gyár minőségi termékeit forgalmazza. Az AND a HC, HD, FC szériákkal kínál pontos precíz mérést és darabszámlálást az 1kg-tól 60 kg-os mérési tartományban ipari, kereskedelmi alkalmazásokhoz.
A mérlegek mind az új design szerint készültek, ezzel esztétikusabbá, kellemesebbé téve a velük való munkát. Az összes új AND mérlegnél az előlap kialakítását úgy oldották meg, hogy a nagyméretű folyadékkristályos kijelző előtt üveglap – a régebben ill. más típusoknál alkalmazott műanyag fólia helyett – védi a kijelzőt az esetlegesen lehulló tárgyaktól.
A mérlegek tokozata, alváza egy hidegen nyomott, porkohászati eljárással készített, robosztus alumínium szerkezet. Ez igen nagy önsúlyt biztosít, ezáltal a mérés pontossága nő, jobban kompenzálja az apró rezgéseket, ellenáll a fizikai behatásoknak. Önnek elég csak a termék egységsúlyát megadni az előlapi gombok segítségével, illetve az FC szériánál a 300 memóriahelyből előhívni az aktuálisat és ez elektronika rögtön mutatja a mérlegre felhelyezett termékek összes darabszámát.
Természetesen van rá mód, hogy a méréseket tároló konténerbe végezzük, ekkor a konténer súlyát kitárázva, a felhelyezett választhatóan 10-25-50 vagy 100 darab termékből a mérőelektronika kiszámolja az egységsúlyt és a további méréseket, számításokat ezen adatok alapján végezi. Mérlegeinkkel a legkisebb 0,01 gramm darab mintasúlyra is pontos mérést és darabszámlálást garantálunk.
A HD, HC, FC szériák is mind rendelkeznek közvetlen számítógépes csatlakozási felülettel. Opcióként rendelhető a mérlegekhez a nagyszámjegyes másodkijelző, etikett vagy vonalkód nyomtató, akkumulátoros tápegység, valamint a relés kimenet a darabszám ellenőrzés kontrollálására.